A solo exhibition in Unity Gallery, Fairfield, Iowa, 2016.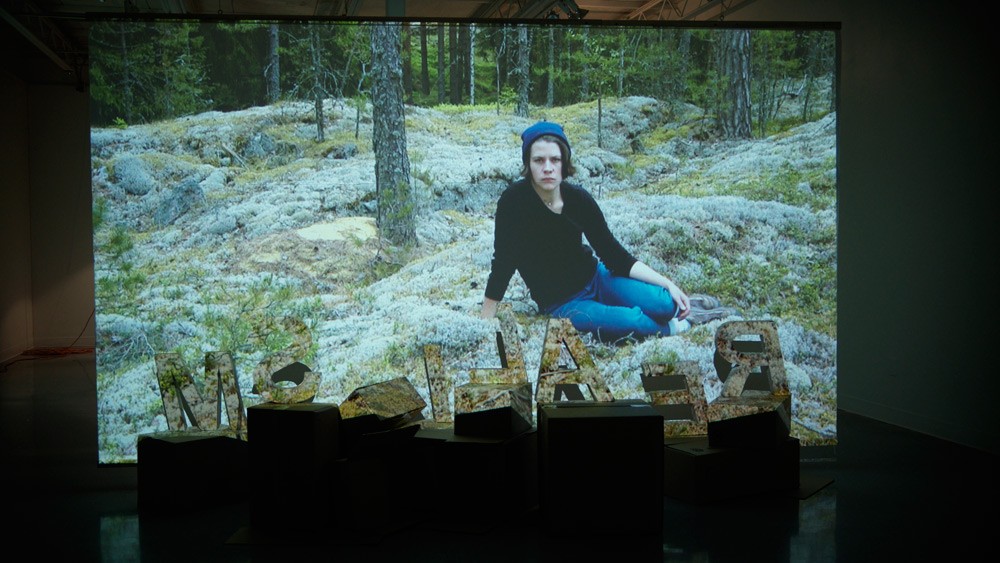 Installation view and detail,
Realism I
, 2016, HD video installation loop with cardboard elements, rear-projection screen, dimensions variable.
Installation view,
A Sudden Gust of Wind (after Jeff Wall)
, 2016, oscillating room fan, triggered video projection. An oscillating fan repeatedly and rhythmically bends the branches of a tree projected on the wall every time it passes over.
Detail and installation view,
True Content (part two)
, 2016, television with looping text, video projection loop, wooden stand.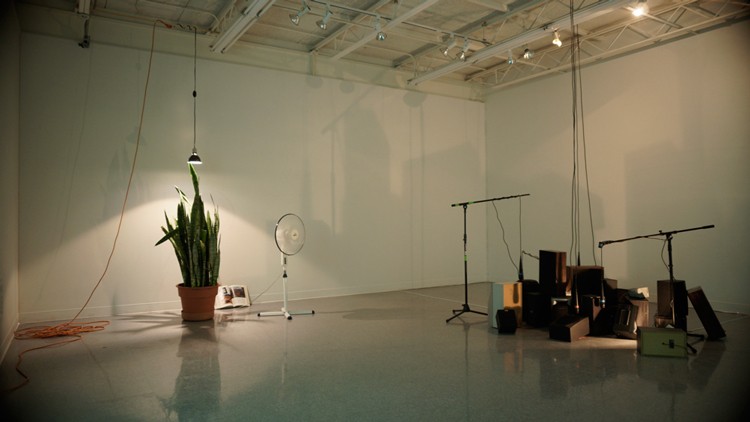 Gallery view,
True Content (part one)
, 2016, sound installation, speakers, amplifiers, microphones, uncontrolled feedback, dimensions variable.
A pile of speakers, speaking to themselves, create feedback from their own internals. The chaotic system of the five different feedback loops responds and reacts to the amount of noise and number of physical bodies in the exhibition space.